Tips for Caregivers Transferring Patients
Caregivers helping transfer patients safely, remember to:
Let the person do as much work as he/she can.
Use a transfer belt to balance and support the person.
Have the person wear shoes with good treads or sturdy slippers.
Ask for training.
Back strain and back pain are common problems that occur when helping with transfers. Moving a person the wrong way is one of the main reasons this happens.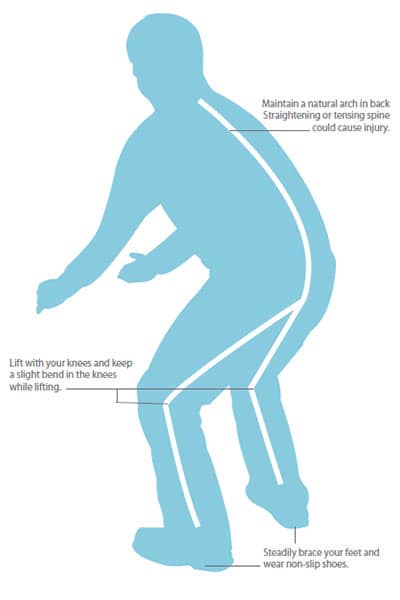 Tips for Transferring Yourself or Helping with Your Own Transfer
If you are transferring yourself or helping with your own transfer:
Wear shoes with good treads or sturdy slippers, unless otherwise directed by your healthcare provider.
Arrange for instruction if you use any devices such as: transfer boards, special lifts, or helpers to move you from bed to chair or wheelchair. The company that supplies you with your device may send someone to teach you how to use it.
You may also qualify for a home health agency to come to your home and assess your safe transfer needs. The agency will send trained professionals to teach you and your caregivers how to use your special devices.
Tips for Transferring a Patient In or Out of a Bed or Chair
These tips may help transfer a patient in or out of a bed or chair safely:
Plan the move and know what you can and cannot do.
Tell the person what you are going to do.
Place transfer surfaces (wheelchair and bed) close together.
Check the wheelchair. Are the brakes locked? Are armrests and footrests swung out of the way?
Let the person look at the place where they will be transferred to.
If the person is able, place their hands on the bed or chair so he/she can help with the movement. If the person has had a stroke or is afraid, have him/her clasp his/her hands close to his/her chest.
Before starting a move, count with the person, "1-2-3".
While lifting, keep your back in a neutral position (arched normally, not stiff), knees bent, weight balanced on both feet. Tighten your stomach and back muscles to keep the correct support position.
Use your arms to support the person.
Let your legs do the lifting.
Turn on one foot instead of twisting your body.
You may be asked to use a cane, crutches, walker or wheelchair. These will help you with moving or transferring safely. You may be asked to see a physical therapist. They will teach you how to use the devices.
Sources
AARP. (2006) keep your home safe and comfortable for everyone. Retrieved on line April 3 2009 at AARP.org
National Institute on Aging: U.S. Department of Health and Human Services. Safety. Retrieved April 3, 2009 at: http://www.nia.nih.gov/HealthInformation/Publications/
CDC (2009) Unintentional injury prevention overview. Retrieved April 3, 2009 at http://www.cdc.gov/ncipc/ duip/preventadultfalls.htm
Tremblay, K.R. Barber, C.E.: Prevent Falls in the Elderly (2008). Retrieved August 25, 2012 at http:// www.ext.colostate.edu/Pubs/consumer/10242.html